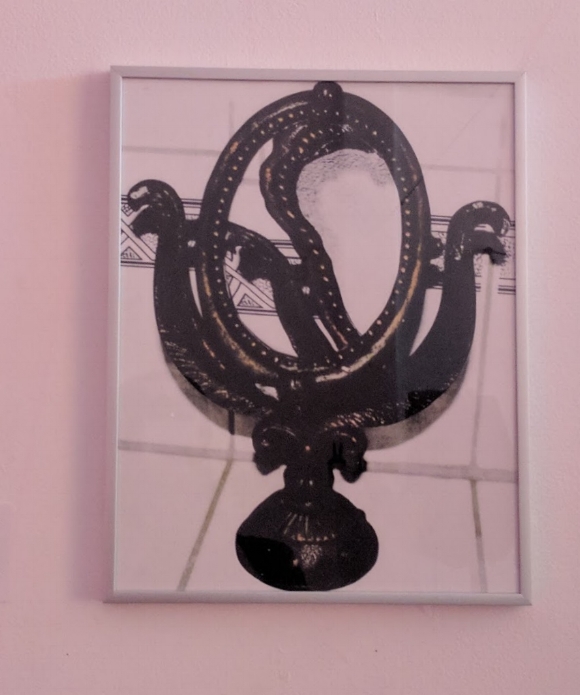 SPACE LAYOUT FOR MIND THE GAP
Mind the Gap explores the digital space as a physical one. Through manifesting elements of a palpable landscape, the exhibition examines the arbitrary rules that are instilled to justify one's contributions and reactions to social media. With works by artists spanning in disciplines—Nina Desalvio, David Lisbon, Daniel Godoy-Martinez, Lauren Studebaker, Franklin Wallace, and Natalie !—concrete facts are disregarded and viewers are encouraged to reimagine their roles in new media. This dialogue confronts the superfluous, and contemporary augmentation and communication is reinterpreted and ultimately questioned.
The show opened September 18, 2017 @ JUNIOR HIGH Gallery in West Hollywood, California.
CLOSE UP OF 'MIND THE GAP' INSTALLATION
DANIEL GODOY-MARTINEZ
MIND THE GAP PROMO - 2017
TRANSPARENCIES ON PROJECTOR
find more of Daniel's work here
DANIEL GODOY-MARTINEZ
MIND THE GAP PROMO - 2017
TRANSPARENCIES ON PROJECTOR
find more of Daniel's work here